Jan 19, 2021 01:10 AM Central
Shawna Cale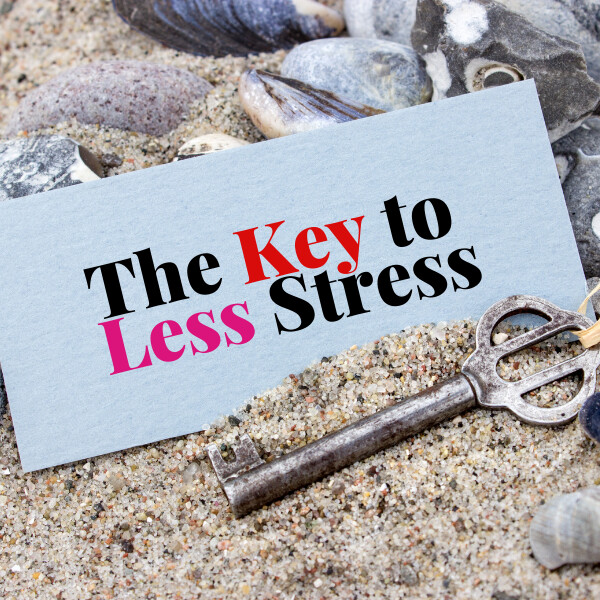 We live in a stressful world. People today are more stressed than ever. How do I know? The number one sign you are stressed is disease, and it is at an all-time high.
So what is the key to less stress? Change the world. Live on a deserted island. Medication.
In my book Bye Bye Normal Hello Exceptional: Living a Life of Less Stress and More Energy! I share the key and it might surprise you. It may even be something you have never heard of—the Vagus Nerve.
Science has proven this little known nerve to quiet stress, relieve pain, and may even defeat disease while it is at it.
So how do we use the Vagus Nerve to help us live a life of less stress? We engage it! There are many ways we can turn the key and lower stress. Breathing techniques, meditation, heart rate variability, essential oils, a hug, a walk, even drinking a glass of cold water.
I know that understanding stress and how it was affecting me helped me better use the tools that were available. Once I learned how to turn the key; it unlocked doors to healing.
Experts have found that engaging the vagus nerve has decreased symptoms in people with anxiety, migraine headaches, inflammatory bowel disease, depression, arthritis, and many more "normal" ailments seen today.
If you would like to turn the key to less stress today, I have a free resource — a Trust Meditation that uses multiple ways to engage the vagus nerve in a short period of time.
It's also just ONE of the Book Bonuses I have for my readers. If you are interested in getting your own copy of my book Bye Bye Normal Hello Exceptional: Living a Life of Less Stress and More Energy! You can order it here today.


Check out my Vlog that goes right along with this:
In this 2-part book, Shawna Cale shares her own story of holding onto past trauma that led her into spiritual, emotional, and physical dis-ease and the formula the Lord gave her to walk down the road of healing and living an exceptional life.
Bye Bye Normal Hello Exceptional
is for the woman…
· who feels she is all alone and nobody could ever understand
· who is tired of being sick and tired and told that it's all "normal"
· who is seeking answers to questions she doesn't even know to ask
· who holds hope she can feel better but doesn't know where to start
· who is fighting herself and everyone else just to get through each day
· who has faith there is something more for her life but doesn't know what
· who wants to run away, but doesn't know what or who she's running away from
· who hides her feelings because she believes if they knew the truth they wouldn't love her
Your time is now to live a life of less stress and more energy.