Dec 31, 2022 01:15 PM Central
Shawna Cale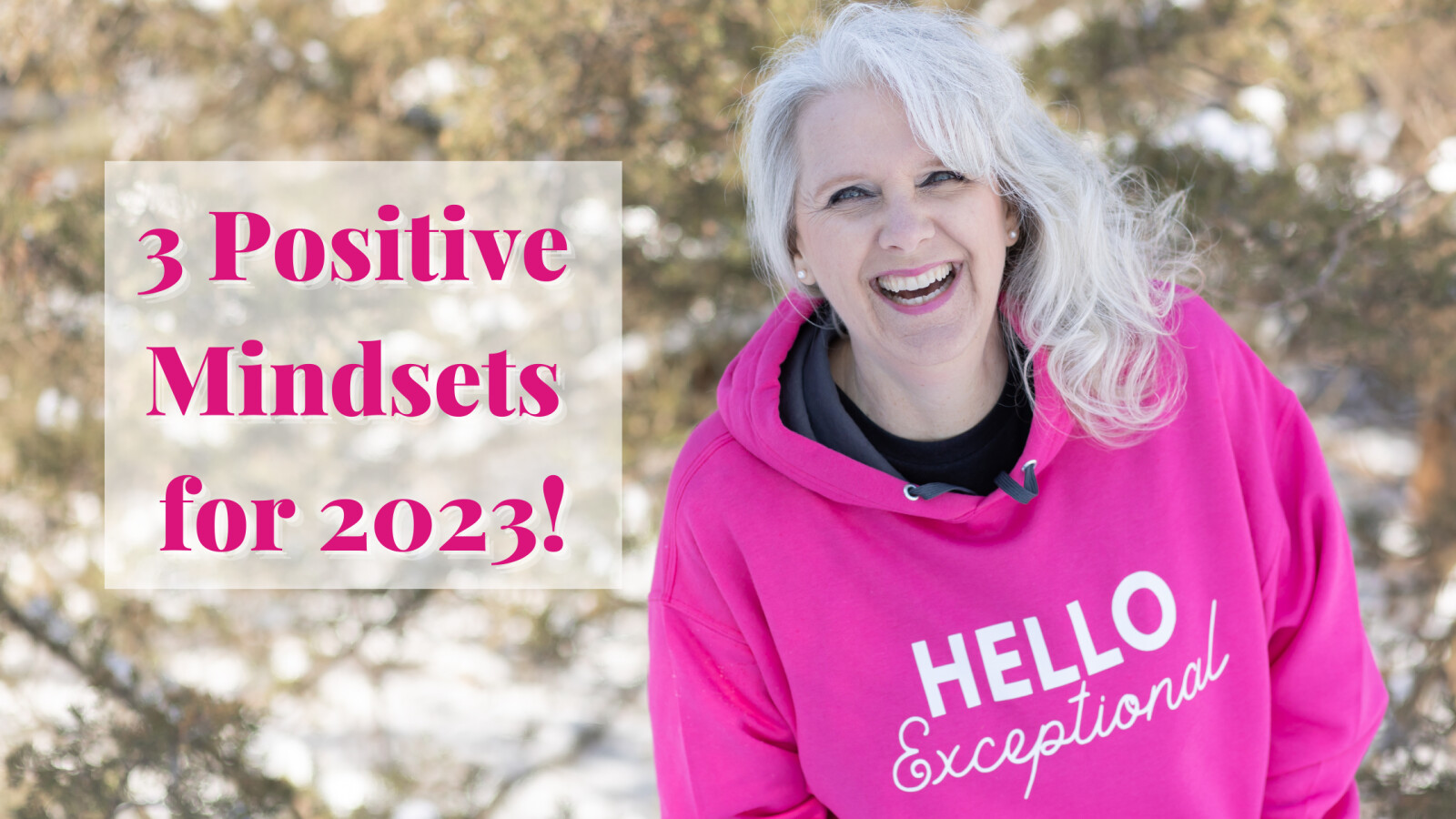 A colonel in the British army once shared that in his work with prisoners of war he found it was not the physically strong who were most likely to survive the stress of their experiences. What he discovered was that survivors tend to have not one but three positive mindsets in common.
3 Positive Mindsets
#1 Positive Attitude
A positive attitude is when you can accept that every circumstance no matter how challenging has a higher purpose. Knowing this leads to a positive attitude, which impacts your perception, your body chemistry, your immune response, and even the capacity to live a life of less stress and more energy.
#2 Positive response
A positive response is an ability to control your responses even when you don't have control over life events, circumstances, or the people around you. How you respond is the difference between moving into a more stressed state and moving toward a more calm and relaxed state, which makes you receptive to new ways of perceiving and dealing with difficult situations.
#3 Positive concept of time
A positive concept of time is when you understand that every experience has a beginning, middle, and end. Often, when you are dealing with a stressful situation it feels like there is no end in sight and this leads to the feeling of hopelessness, lack of action, and depression. You only see the negative and your mind and body begin to shut down to what is possible. When you have a positive concept of time- this too will end- your immune system gets a boost and your inner resources of hope and resilience increase to a level that allows you to handle the most difficult situations.

If you are ready to adopt these 3 Positive Mindsets in 2023 grab your FREE 7 Days To A More Positive YOU! Workbook and join me inside the Fill My Cup FB Group January 1st-7th, 2023 where I will share a short video on the Positivity topic of the day so together we can live a more positive lifestyle.
❤️Shawna Cale, PT, LCTI, CHHWC