Jan 18, 2021 12:17 PM Central
Shawna Cale
So many women want to live their best life. They want to be healthy in all areas and no matter how hard they try they feel weighed down, overwhelmed, exhausted by… something.

This was me for years and what propelled me on a journey to discover exceptional health. I was looking for more energy. More joy. Anything but normal.

The questions I asked led me on a journey to discover the ExSEPshNL Formula™ a mnemonic that God had given me in a dream in January 2011 when I needed an answer. What I found is a process that helped me get to know more about myself and to become more of the person God put me on this earth to be.

During this journey, I have received so much more than I had ever expected. I learned my true purpose. My calling and most of all my life experiences would not be in vain but could be the catalyst to help women on their own journey.

Walking the exceptional road also gave me the courage I needed to write this book and share it with the world!
I want this for you, too.
If you are tired of feeling alone in a world of perfect social media moms and not enough for your family, then you need to read this book.
If you're feeling exhausted in your everyday life and don't know what to do, then you need to read this book.

If you love to read stories where the victim becomes the victor and are waiting for a story with life's circumstances that lead you to challenge your own story and transformation, then you need to read this book.
Or, if you're simply curious what this book is about, then grab a copy today...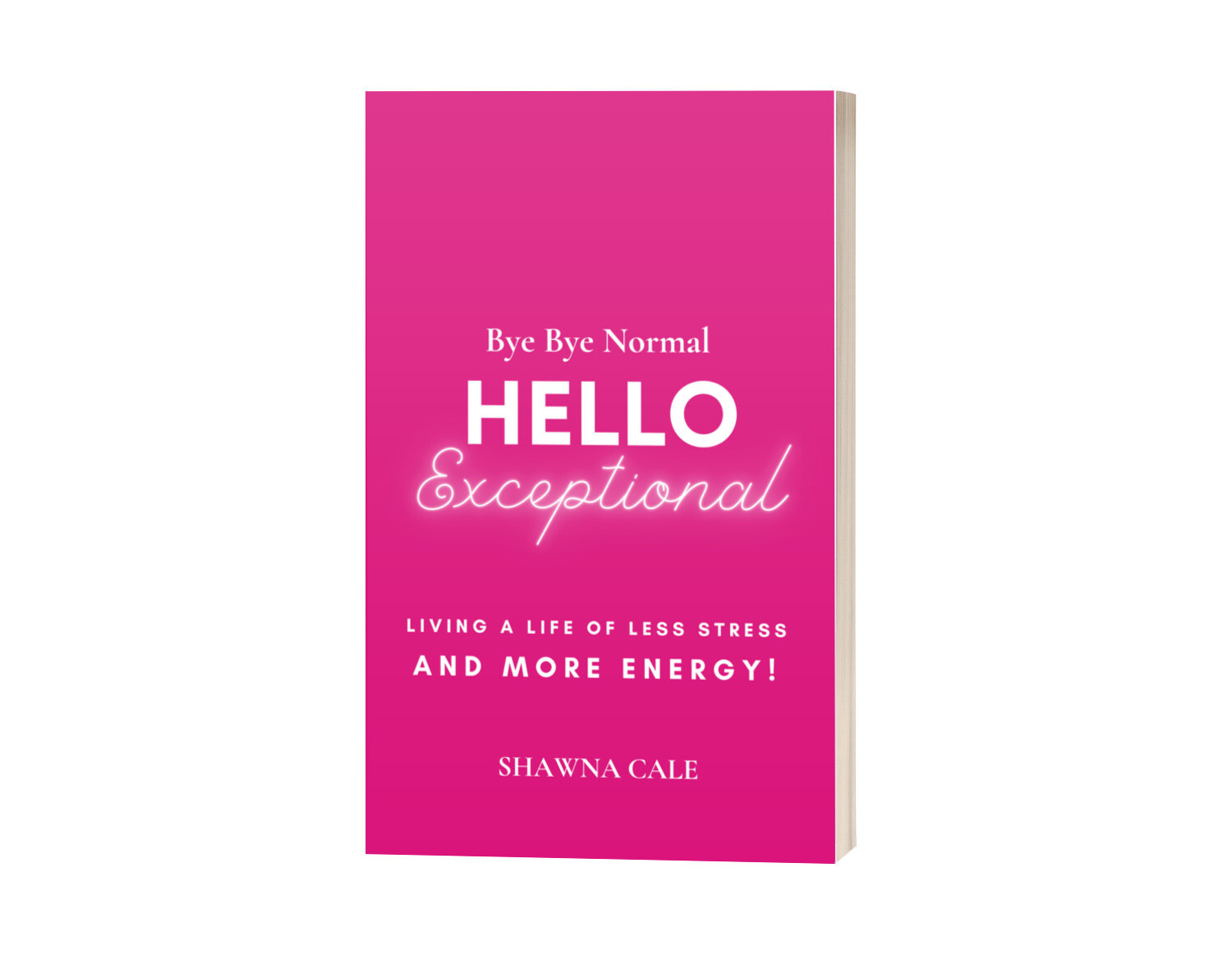 I was a little nervous (okay, A LOT nervous) about pouring my entire heart and soul onto the pages of this book. But it was necessary to show you the process I went through, the lies I believed about myself from early childhood days, and how I experienced true transformation through God leading me down the exceptional road, and the adventures and dreams that met me on the way. Ready to join me? Let's say, "Bye Bye Normal Hello Exceptional" together!
In this 2-part book, Shawna Cale shares her own story of holding onto past trauma that led her into spiritual, emotional, and physical dis-ease and the formula the Lord gave her to walk down the road of healing and living an exceptional life.

Bye Bye Normal Hello Exceptional is for the woman…

· who feels she is all alone and nobody could ever understand
· who is tired of being sick and tired and told that it's all "normal"
· who is seeking answers to questions she doesn't even know to ask
· who holds hope she can feel better but doesn't know where to start
· who is fighting herself and everyone else just to get through each day
· who has faith there is something more for her life but doesn't know what
· who wants to run away, but doesn't know what or who she's running away from
· who hides her feelings because she believes if they knew the truth they wouldn't love her


Your time is now to live a life of less stress and more energy.