Hello, October
!
🍁Fall is here!!! Okay, the season of autumn has arrived.
The leaves aren't quite falling at my house yet, but I am ready to Embrace the Energy of Fall.🍁
Now that we have officially entered the fall season and that means pumpkins, gorgeous leaves, apples, festivals, specialty desserts, and more! Get your diffusers in the spirit and break out the Clove, Thieves, Orange, Cinnamon Bark, Ginger, and maybe even your Christmas Spirit - ha! It's never too early, is it? I have a fun graphic with some delicious diffuser recipes waiting for you at the end that you can save or share!
But before we get to that, did you know that there is a place in the world where there are 400% more people who are 100+ years of age and living without canes to get around or glasses to help them see, and who are overall very healthy?
That place is called NingXia, China, where the superfood NingXia wolfberries originate. The locals have been eating these berries for thousands of years. We are lucky enough to get to use them in our NingXia Red products due to the amazing relationship Gary Young built with the people there.
If you are looking for ways to improve your immune health and increase your energy and overall physical well being heading into these colder months, then check out the results of this
NingXia Red clinical trial
and add this to your next loyalty order!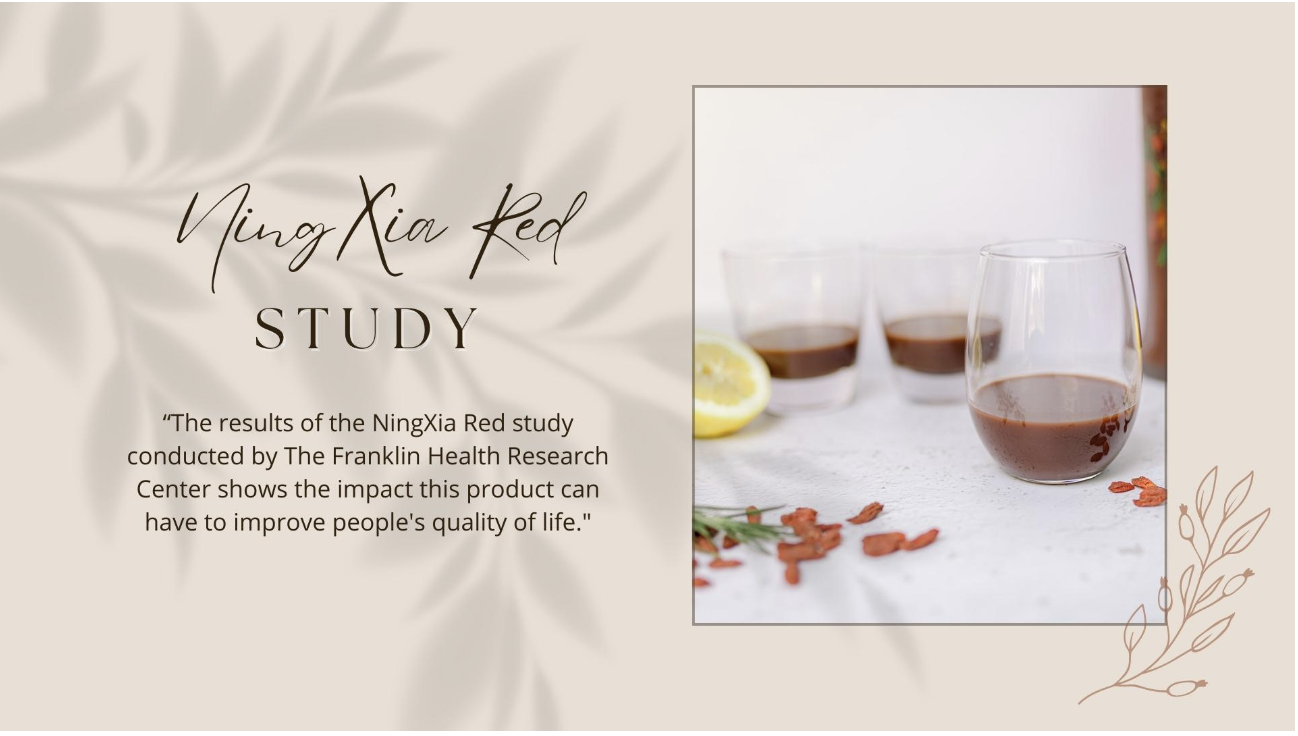 I have a 🔋 More Energy Masterclass🔋 coming up soon where you can learn even more about the benefits of NingXia and I have a fun sway that includes some great recipes that will make it easy (and delicious) for you to get your daily dose. You can check it out
HERE
.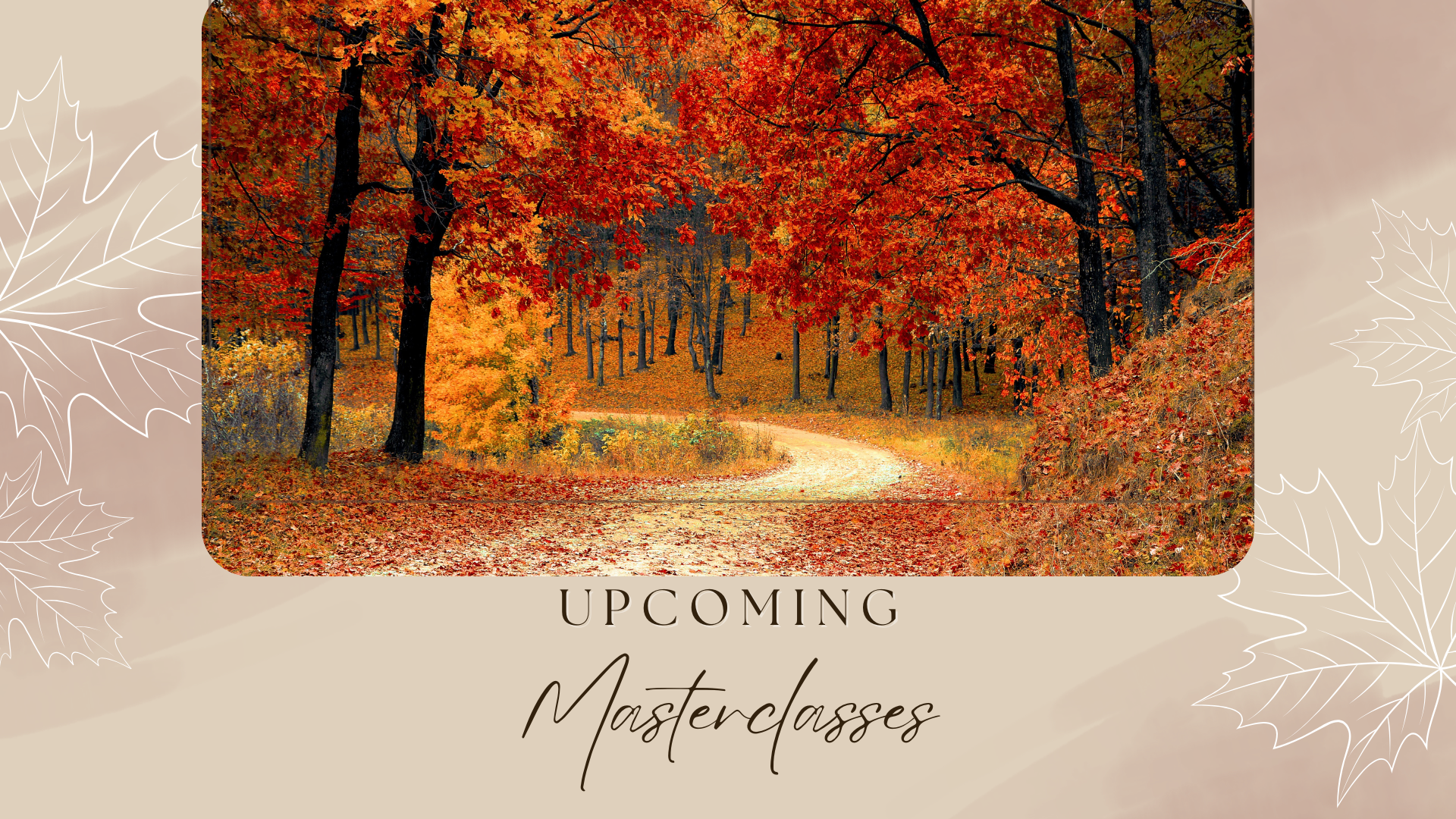 🔥 Ignite Your Energy Support Classes 🔥
Embarking on a wellness journey can sometimes feel overwhelming, but you don't have to navigate it alone. Attend our Ignite Your Energy Support classes and discover how to provide holistic support for your unique wellness goals. From managing stress to promoting restful sleep, we'll dive into personalized approaches that will help you thrive. Our supportive community will guide you every step of the way.
💡 Together, We Can Make a Difference 💡
As a Young Living Brand Partner or Customer, you have the power to make a positive impact on others' lives. With my experience as a Young Living Diamond, I'm dedicated to supporting you on your wellness journey and helping you achieve your goals. Join my More Energy! Facebook Group, where you'll find guidance and knowledge to enhance your health and wealth. Plus, learn how you can potentially earn income to help pay for your beloved Young Living products.
This fall is an extraordinary opportunity for growth and transformation. Whether you're just starting your Young Living journey or have been using the products for a while, I invite you to join me and experience the power of Young Living's pure essential oils and supplements. Let's embrace the energy of fall together and create a life full of vibrancy and vitality.
🍁Shawna Cale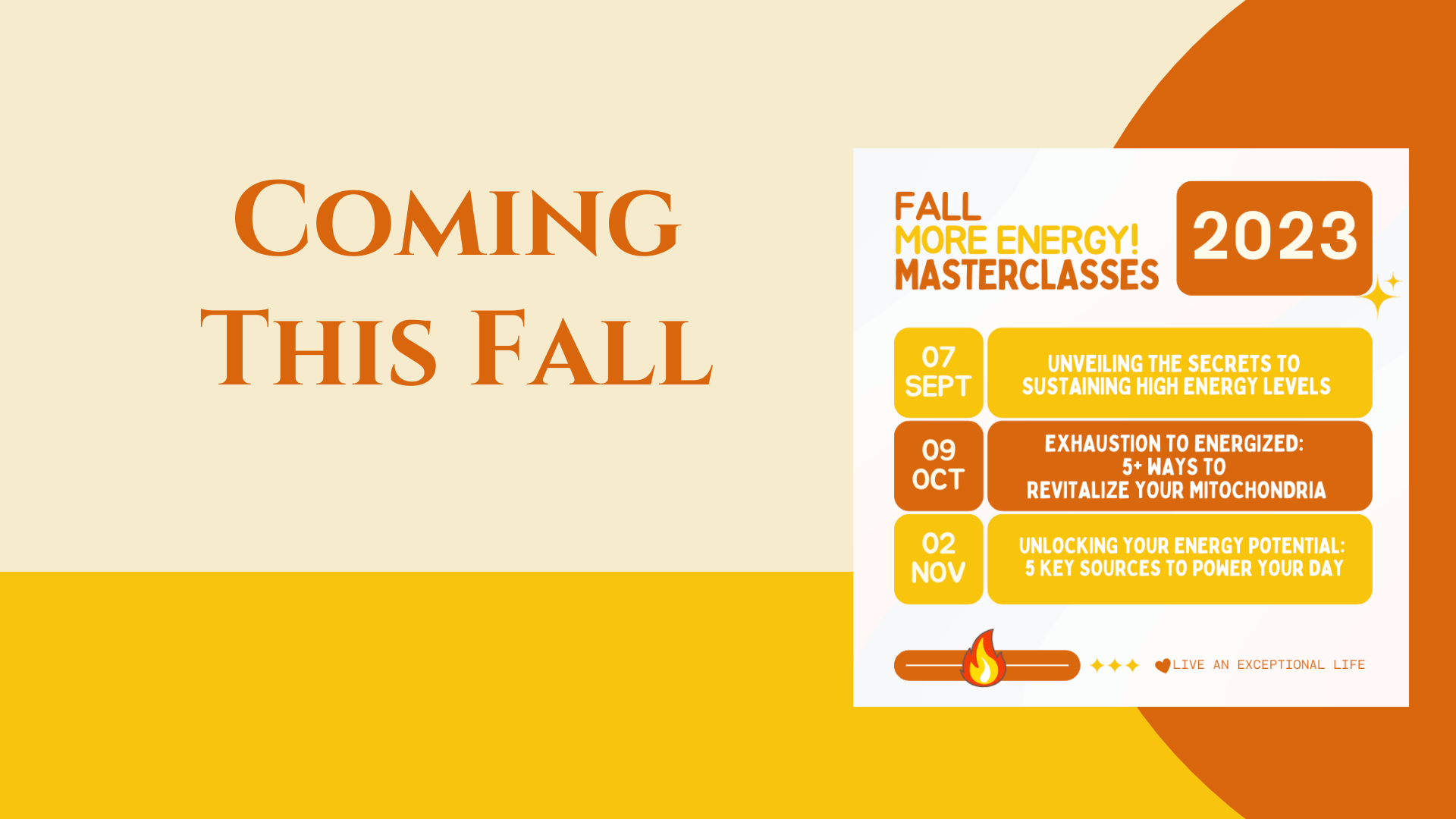 🔋

Go Straight to the Source🔋
Our masterclass in October, "Exhaustion to Energized: 5+ Ways to Revitalize Your Mitochondria," will dive deep into the incredible role mitochondria play in our energy production. Learn powerful techniques and discover Young Living's products that can revitalize and nourish your mitochondria, giving you boundless energy to fuel your day.
⚡ Unlocking Your Energy Potential: 5 Key Sources to Power Your Day ⚡
In our November More Energy! Masterclass, we will unlock the secrets to tapping into your energy potential by exploring the five key sources that power your day. From nutrition and exercise to stress management and sleep optimization, you'll gain valuable insights and practical tips to optimize your energy levels and create a life of balance and vitality.
Don't miss out on these life-changing masterclasses that will empower you to transform exhaustion into endless energy. Reserve your spot today and get ready to fuel your body, mind, and spirit with powerful teachings and Young Living products. Let's embrace a life filled with boundless energy and vitality together!
Get ready to revolutionize your energy levels like never before! 💪🌿💫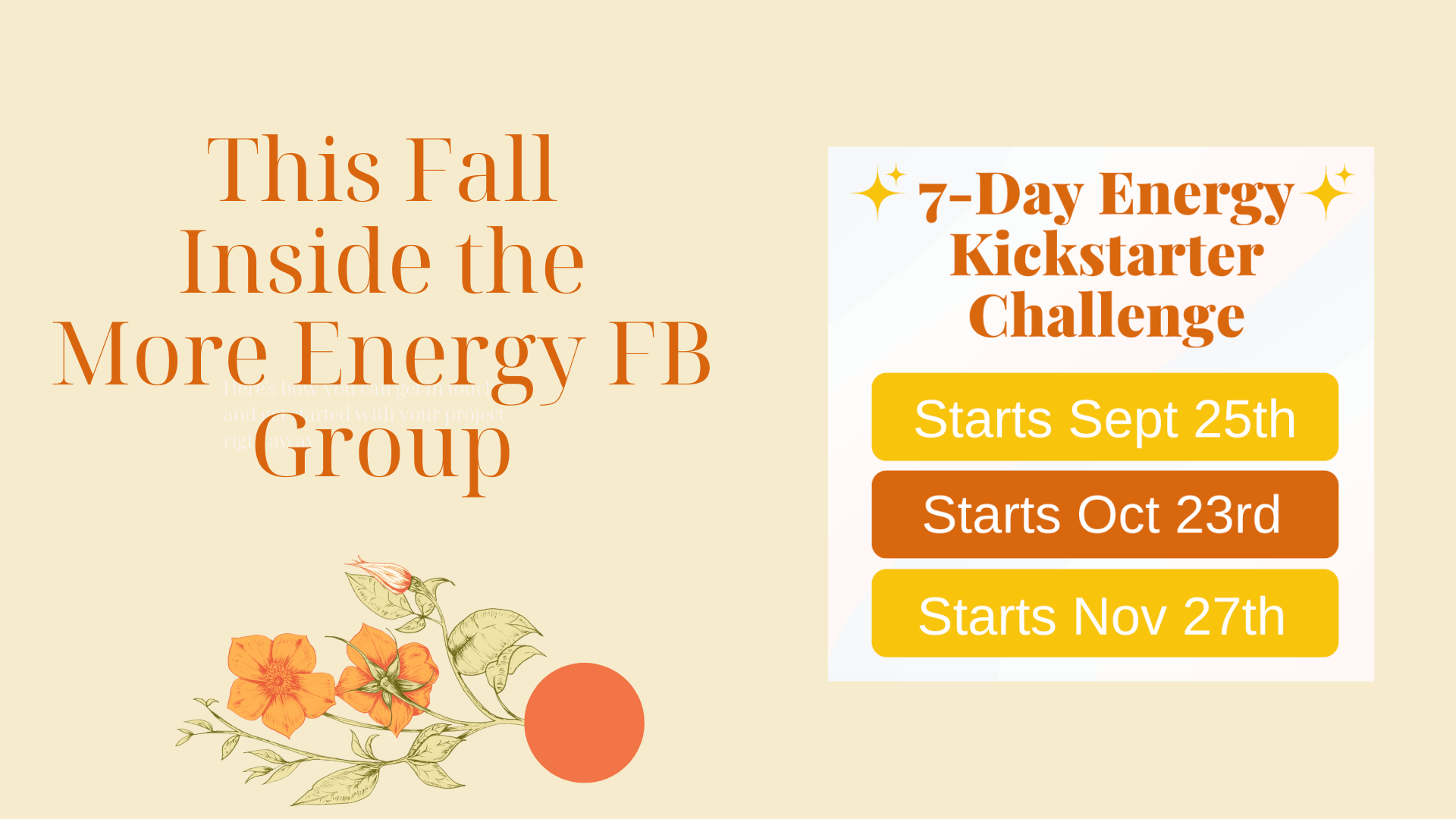 After You Fall into more energy this season with our More Energy Masterclasses!
You will be ready to use the incredible energy sources and boosters you discover daily.
7-Day Energy Kickstarter Challenge
Together, let's track our energy levels and unleash the power within us.
Get ready to supercharge your fall and step into a world of boundless energy.
Don't miss out – join us now!
ARE YOU ALREADY INSIDE THE MORE ENERGY! FB GROUP?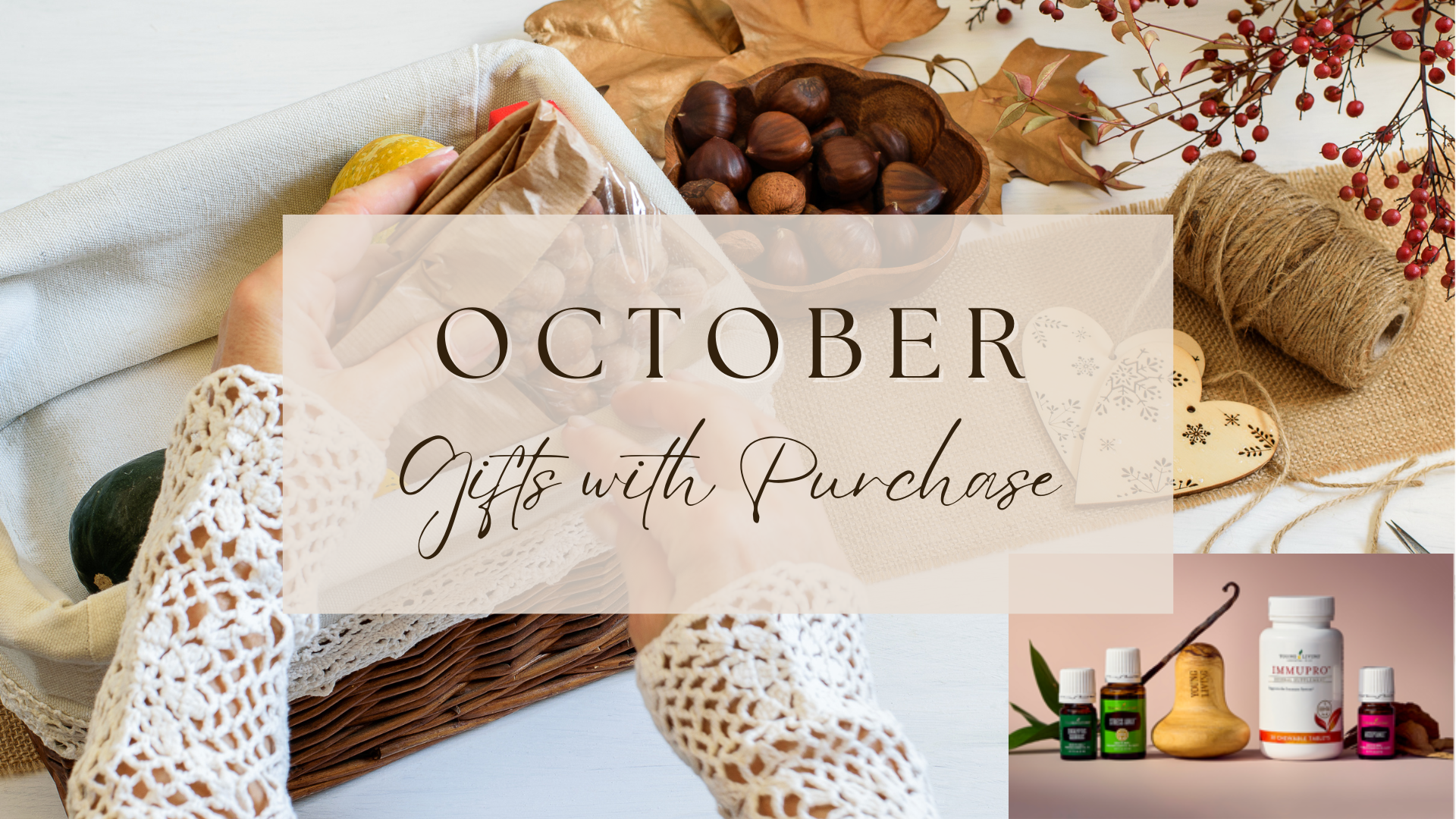 Order 100 PV on Loyalty Rewards and get a wonderful bottle of Eucalyptus Globulus-
Th
is was one of my first favorites and 12 years later I still use it weekly and sometimes daily.
Order 190 PV and get Olive Wood Massage Tool
I have no idea how to use this yet! But, I will. I can't wait to try it.
LOYALTY REWARD BONUS 190 PV
If you are on Loyalty Rewards YL will also add in the Stress Away Essential Oil-
Did you know that stress is the #1 cause of disease?
Order 250 PV and get ImmuPro!!!
This is a must-have for everyone this fall/winter!!!
Order 300 PV and get Acceptance Essential Oil + everything else.
This is a perfect oil to use during a meditation.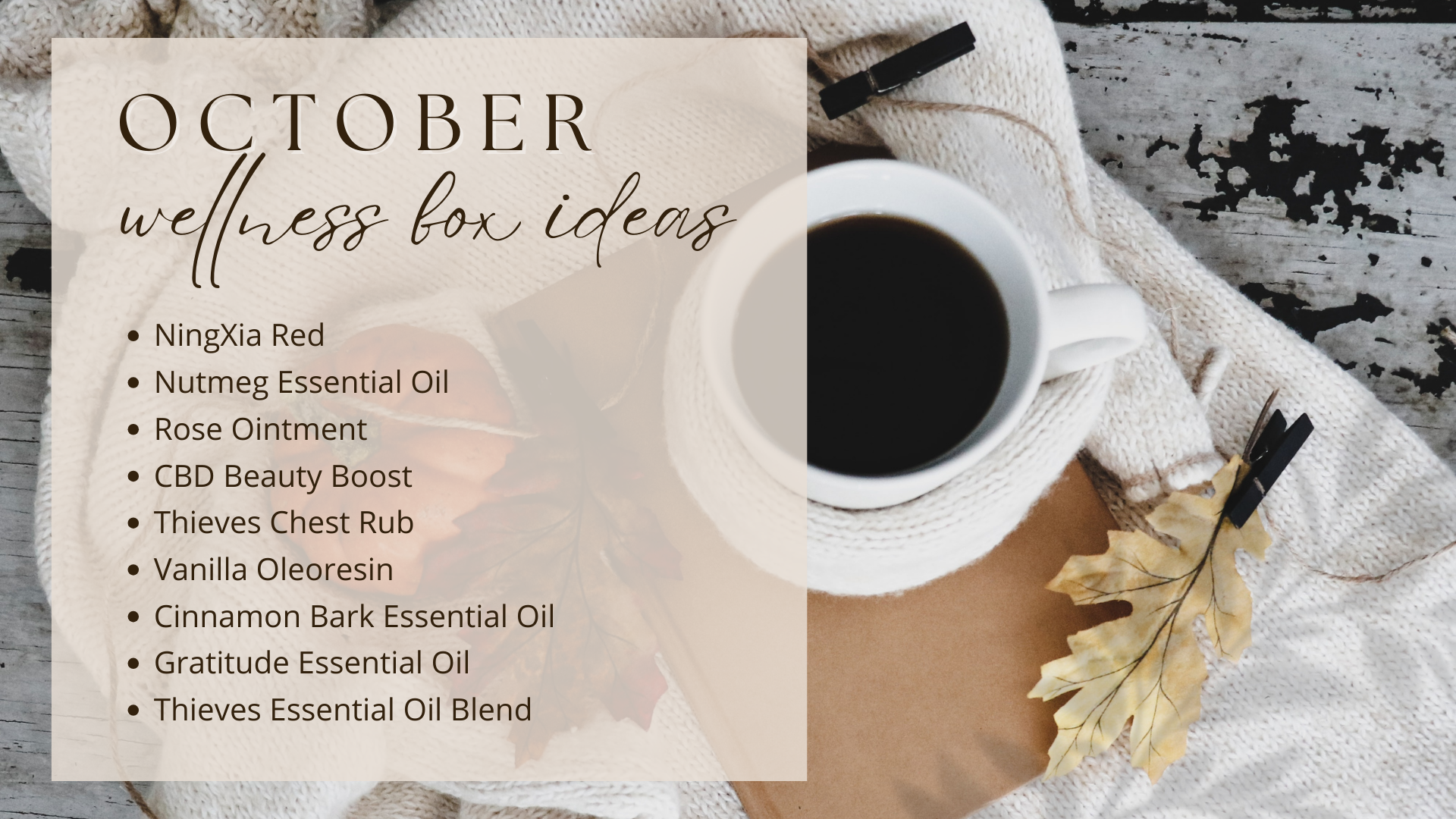 Here are a few thing I am making sure I have and if not will be adding to my Young Living Order in October.
Of course NingXia Red is on my order every month- it is the Easy Button to More Energy!
---
---