Hello, September!
🍁 Embrace the Energy of Fall with Young Living 🍁
As summer ends and the crisp autumn air sets in, I wanted to take a moment to share some exciting news with you. This fall, I have a lineup of incredible classes designed to help you ignite your energy levels and support your health journey.
🔋 More Energy! Masterclasses 🔋
Are you ready to experience a life full of energy and vitality? Join me for our exclusive More Energy! Masterclasses where we'll delve into powerful techniques to help boost your energy levels naturally. Discover simple daily routines, effective exercises, and natural remedies that will leave you feeling revitalized and ready to take on anything the day throws at you!
🔥 Ignite Your Energy Support Classes 🔥
Embarking on a health journey can sometimes feel overwhelming, but you don't have to do it alone. Join me for our Ignite Your Energy Support classes, where we'll explore how you can provide holistic support for various wellness goals. From managing stress to promoting restful sleep, we'll cover it all, helping you create a personalized approach to reach your desired health outcomes.
💡 Together, We Can Make a Difference 💡
As a Young Living Brand Partner or Customer, you too can help others to live a life full of energy and vitality. As a Young Living Diamond, I am here to support you every step of the way on your wellness journey and that includes helping you pay for your Young Living products. Whether you're just starting out or have been using the products for a while I'm here to support you. My More Energy! FB Group is designed to provide the guidance and knowledge you need to achieve your health and wealth goals.
Shawna Cale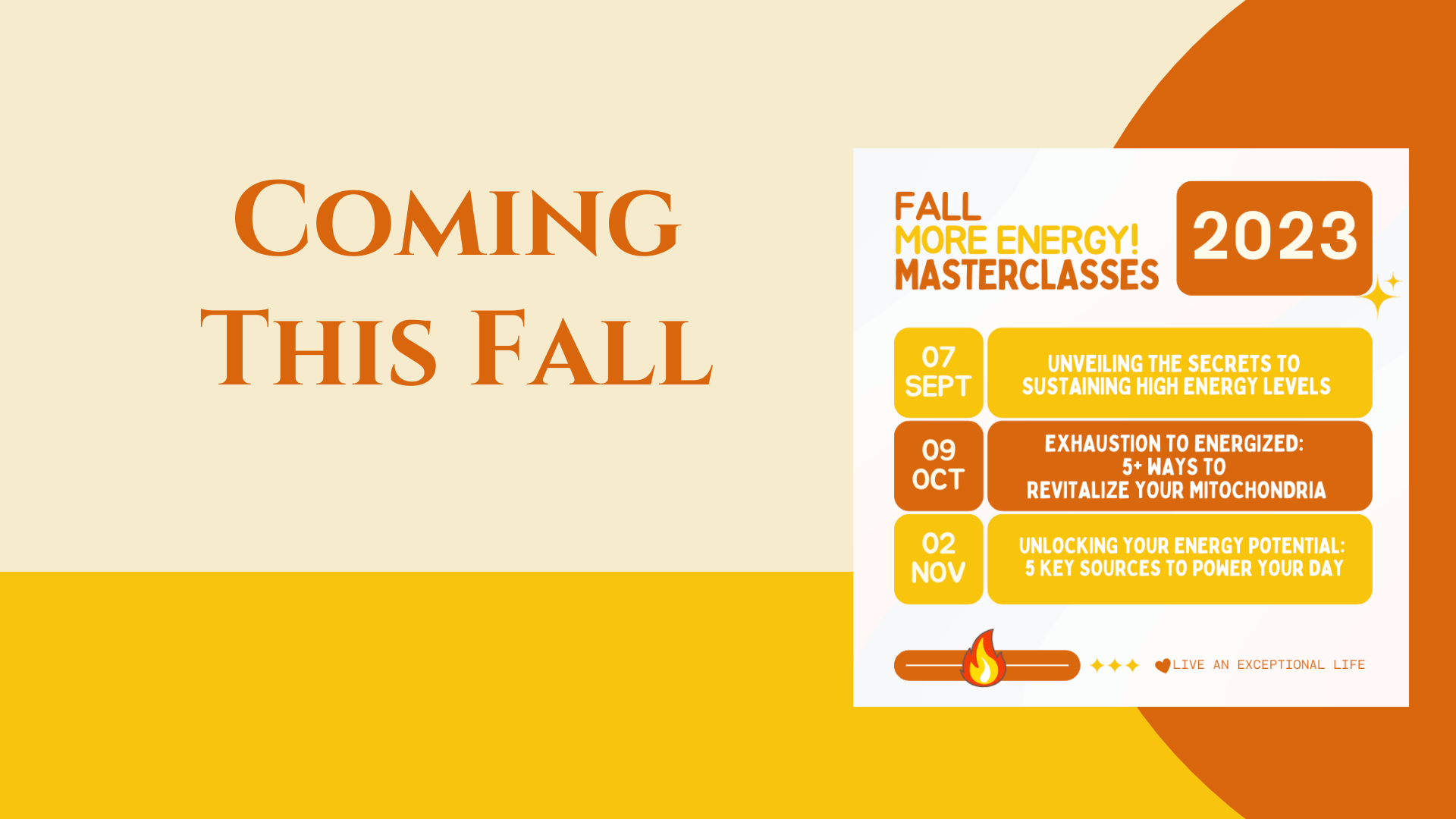 🌟
Discover the Secrets to Sustaining High Energy Levels!
🌟
Are you ready to unleash your full energy potential and experience a vibrant, energetic lifestyle? Join us for our first More Energy Masterclasses this fall!
In this power-packed session, we will unveil the secrets to sustaining high energy levels, leaving you feeling refreshed, revitalized, and ready to conquer the day. Sign up below and you will get the Zoom Link, Worksheet and if you can't make it LIVE, we will send you the Replay.
🔋

Go Straight to the Source🔋
Our masterclass in October, "Exhaustion to Energized: 5+ Ways to Revitalize Your Mitochondria," will dive deep into the incredible role mitochondria play in our energy production. Learn powerful techniques and discover Young Living's products that can revitalize and nourish your mitochondria, giving you boundless energy to fuel your day.
⚡ Unlocking Your Energy Potential: 5 Key Sources to Power Your Day ⚡
In our November More Energy! Masterclass, we will unlock the secrets to tapping into your energy potential by exploring the five key sources that power your day. From nutrition and exercise to stress management and sleep optimization, you'll gain valuable insights and practical tips to optimize your energy levels and create a life of balance and vitality.
Don't miss out on these life-changing masterclasses that will empower you to transform exhaustion into endless energy. Reserve your spot today and get ready to fuel your body, mind, and spirit with powerful teachings and Young Living products. Let's embrace a life filled with boundless energy and vitality together!
Get ready to revolutionize your energy levels like never before! 💪🌿💫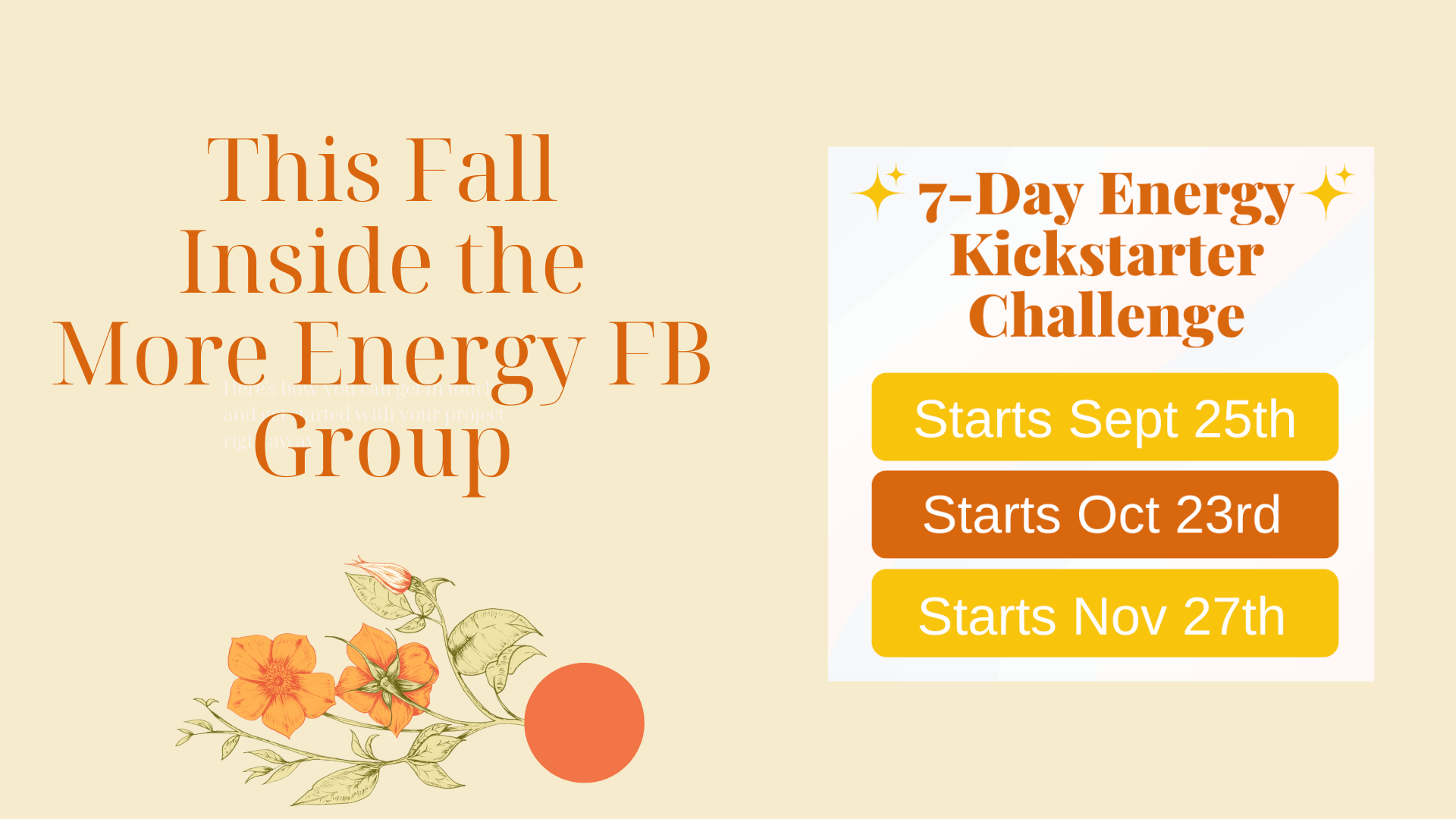 After You Fall into more energy this season with our More Energy Masterclasses!
You will be ready to use the incredible energy sources and boosters you discover daily.
7-Day Energy Kickstarter Challenge
Together, let's track our energy levels and unleash the power within us.
Get ready to supercharge your fall and step into a world of boundless energy.
Don't miss out – join us now!
ARE YOU ALREADY INSIDE THE MORE ENERGY! FB GROUP?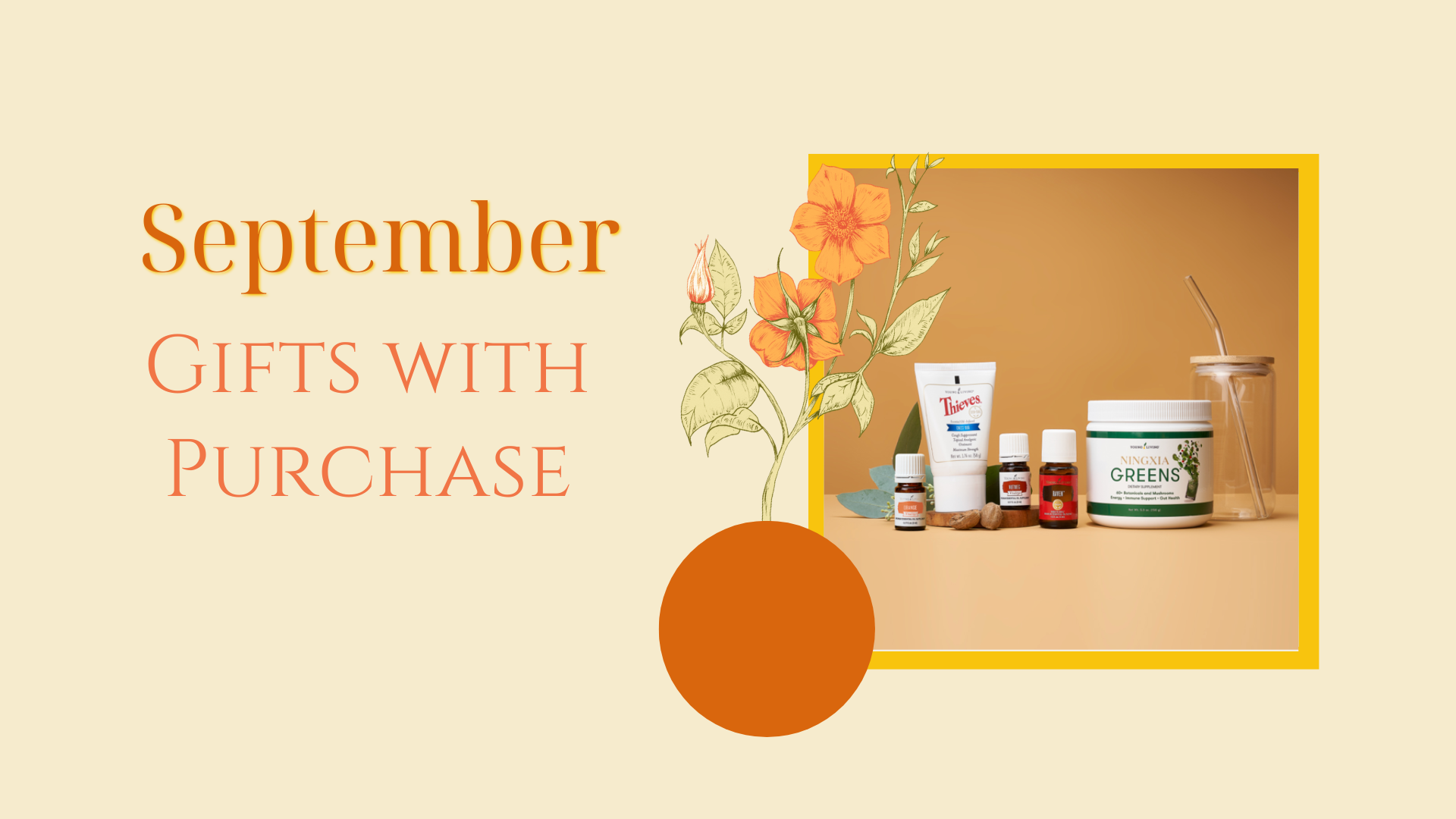 Order 100 PV on Loyalty Rewards and get a wonderful bottle of Orange Vitality.
Order 190 PV and get Nutmeg Vitality which pairs perfectly with our October Classes.
Did you know that Nutmeg is perfect for Adrenal Exhaustion?
LOYALTY REWARD BONUS 190 PV
If you are on Loyalty Rewards YL will also add in the Thieves Chest Rub- it's great for anything Respiratory.
Order 250 PV and get Raven!!!
If you haven't fallen in love with Raven yet, you will!!!
Order 300 PV and get the NingXia Greens and Glass + everything else.
If you are looking for more energy then you won't want to miss adding NingXia Greens-
In case you didn't know cellular energy produces cellular exhaust- ever feel exhausted?
This is why you hear it's so important to eat greens to be healthy.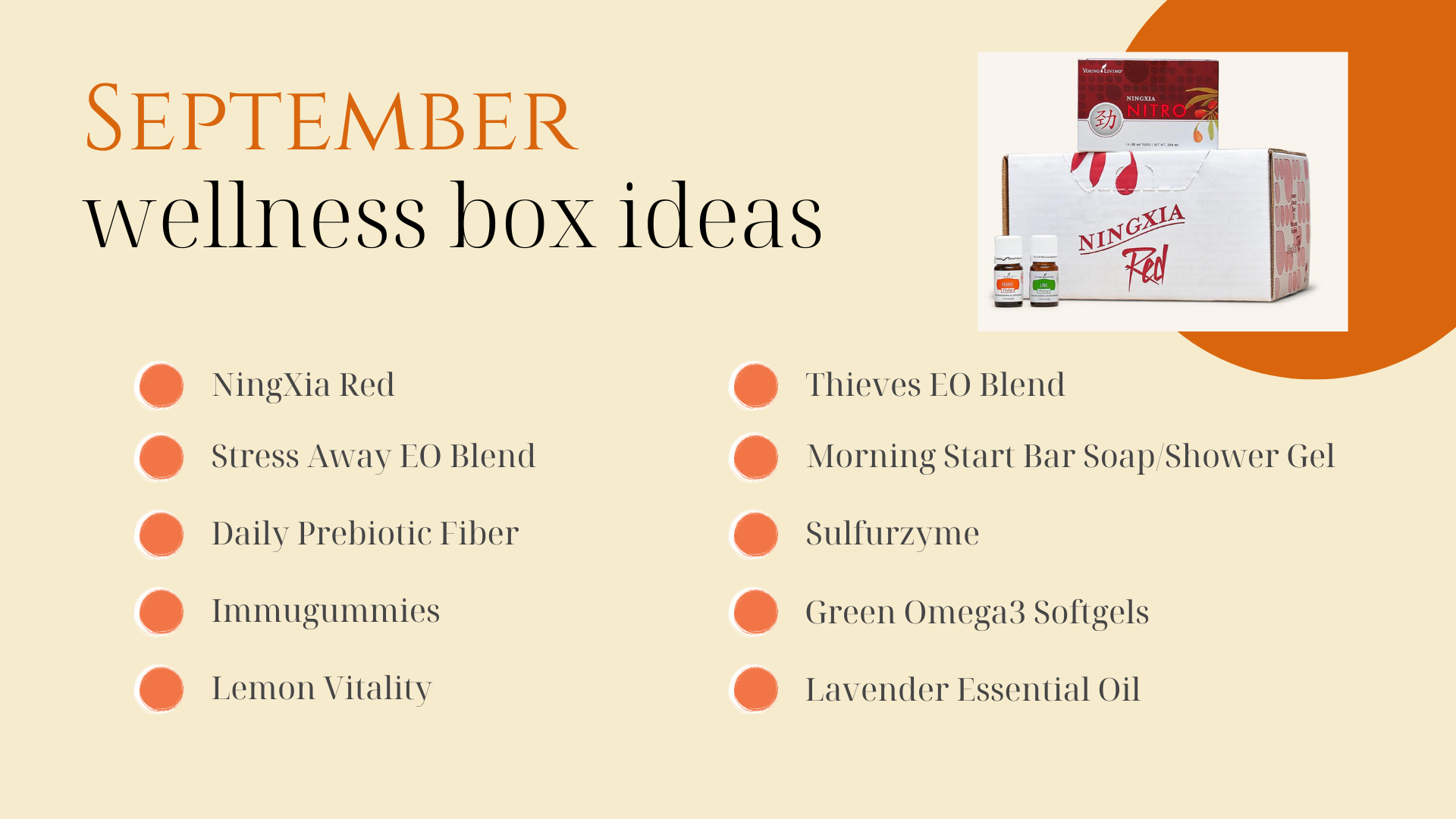 Here is what I will be adding to my Young Living Order in September. If you haven't tried the new 2023 products- Immugummies you are missing out.
Of course NingXia Red is on my order every month- it is the Easy Button to More Energy!
---
---