Hello, June!
Can you believe summer is just around the corner?! It doesn't seem possible! I hope you have planned a fun-filled, stress-less, and relaxing summer. My husband, Kevin, and I are celebrating our 30th anniversary on June 13th. Where does the time go? It's also the month to celebrate the fathers in our lives. Here's a fun gift to give the men in your life.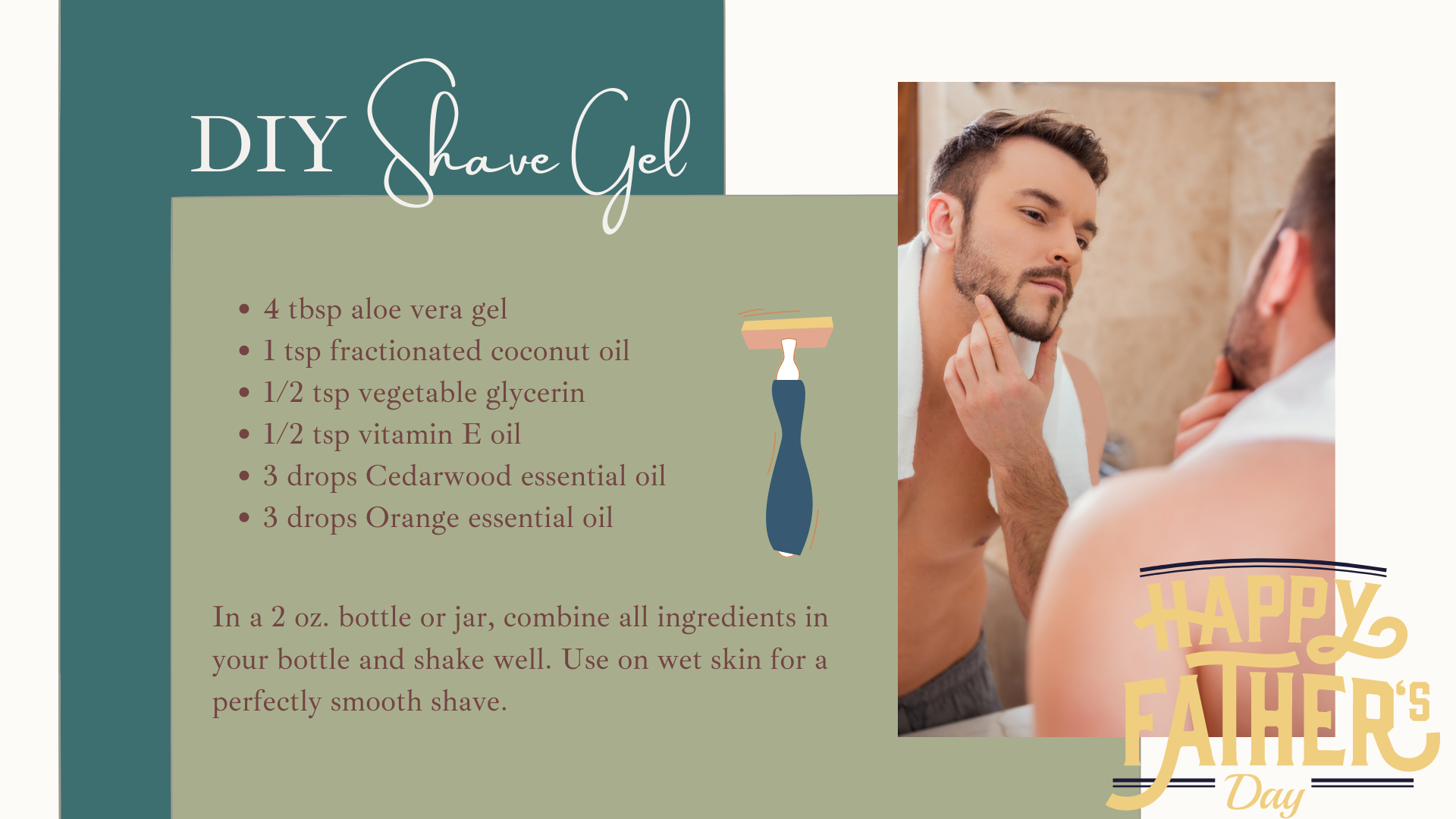 ---
Monthly Gifts with Purchase
When your order hits one of these PV levels, you will receive the corresponding products for FREE!
Look at everything you get for free when you hit 400 PV!
I love the Viya Travel Diffuser, I'm getting it to take on my Anniversary trip to Jamaica!
*Receive the Loyalty Bonuses when your order is placed through the monthly loyalty program, which is the best way to save money and support your health. If you need more details on this, let me know!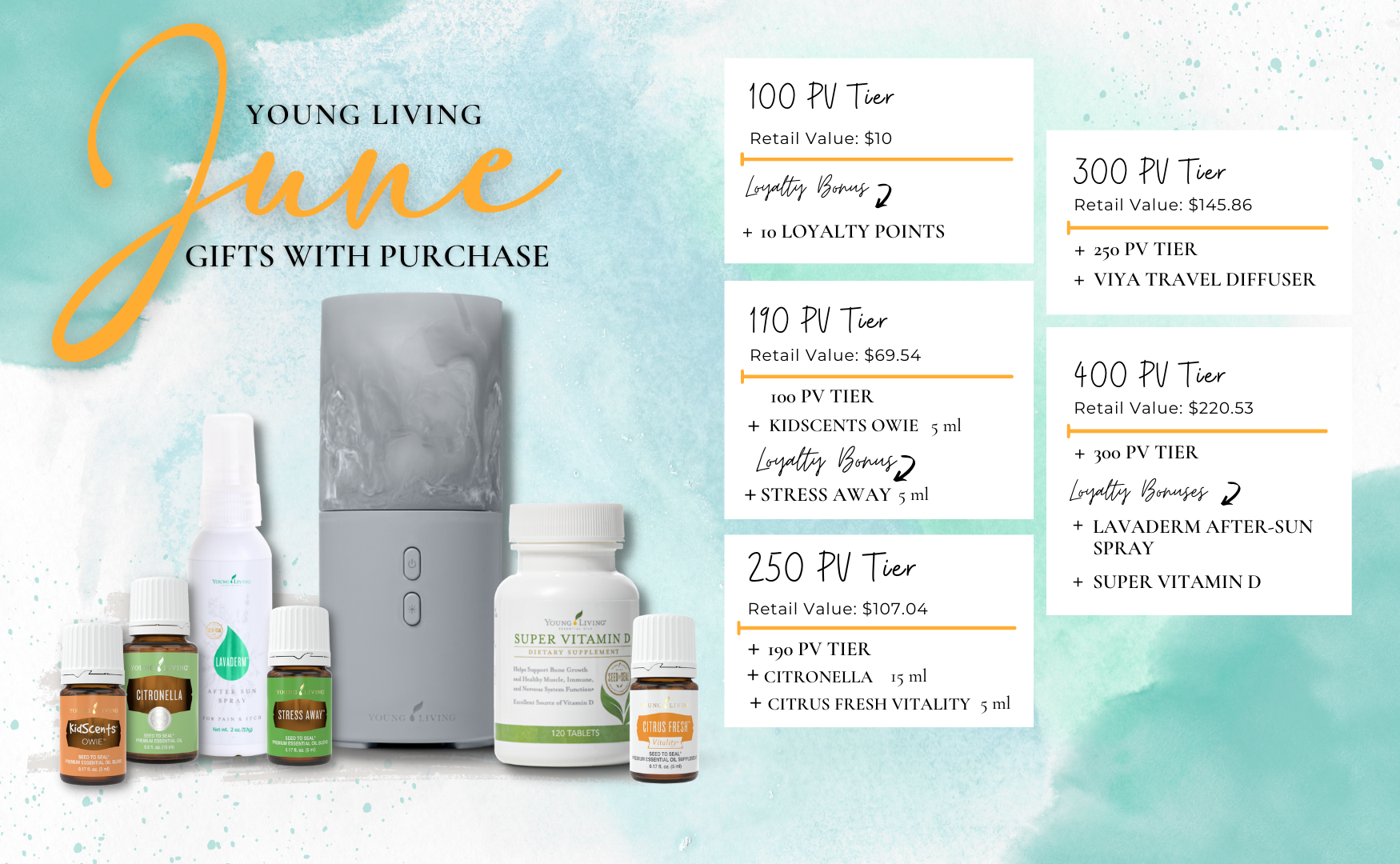 *Receive the Subscription Exclusives when your order is placed through the monthly subscription program, which is the best way to save money and support your health. If you need more details on this, let me know!
---
June Wellness Box Ideas
As the summer kicks in, do yourself a favor and have your favorite oils and YL products on hand. Login and set up your monthly wellness box to reflect the plans you've made!
Find the items you want, and click "Add to Loyalty Order." Add at least 50 PV to your box and you'll earn points to spend on future one-time orders! Add at least 100 PV to your box and you'll automatically get a freebie added to your cart!
You can then hop on and pick new items for the next month and save items for later. It's simple and completely customizable. Here are some ideas for your June box…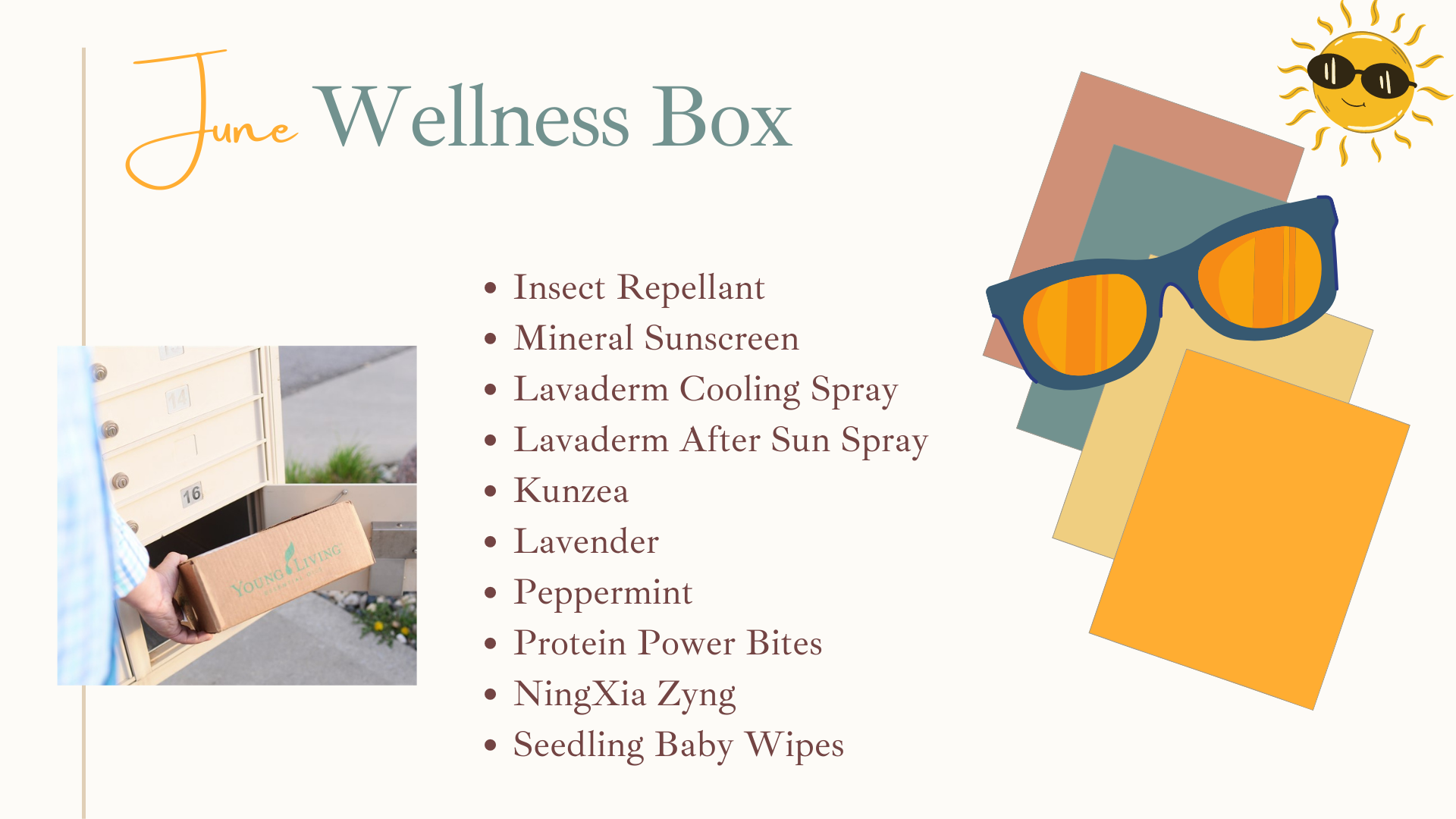 ---
Product Spotlight
Chances are you will be spending a lot of time outside this month and next - out in the garden, at the pool or the beach, baseball games, hiking, or just enjoying a walk through the neighborhood. Exposure to sunlight is good for the soul… and your health! When your skin is exposed to sunlight, it makes Vitamin D from cholesterol. This vitamin plays an important role in our immune system, so it can be hugely beneficial. However, overexposure to the sun can lead to burned skin, wrinkles, eye injuries, and even skin cancer. So after you get your 15-20 minutes of Vitamin D early or later in the day, let's protect that beautiful skin, shall we?
Young Living's Mineral Sunscreen Lotion SPF 50
is the perfect solution! It's a natural, broad-spectrum sunscreen and is chemical-free, making it a healthy alternative for adults and kids. You don't have to worry about toxic chemicals - like a LOT of the mainstream, sunscreens contain. This dermatologist-reviewed product is formulated to easily smooth on skin without leaving white residue. Enjoy the outdoors worry-free with up to 80 minutes of water- and sweat-resistant lotion. It's reef-safe and made with non-nano zinc oxide. This might just be the best sunscreen you've ever used!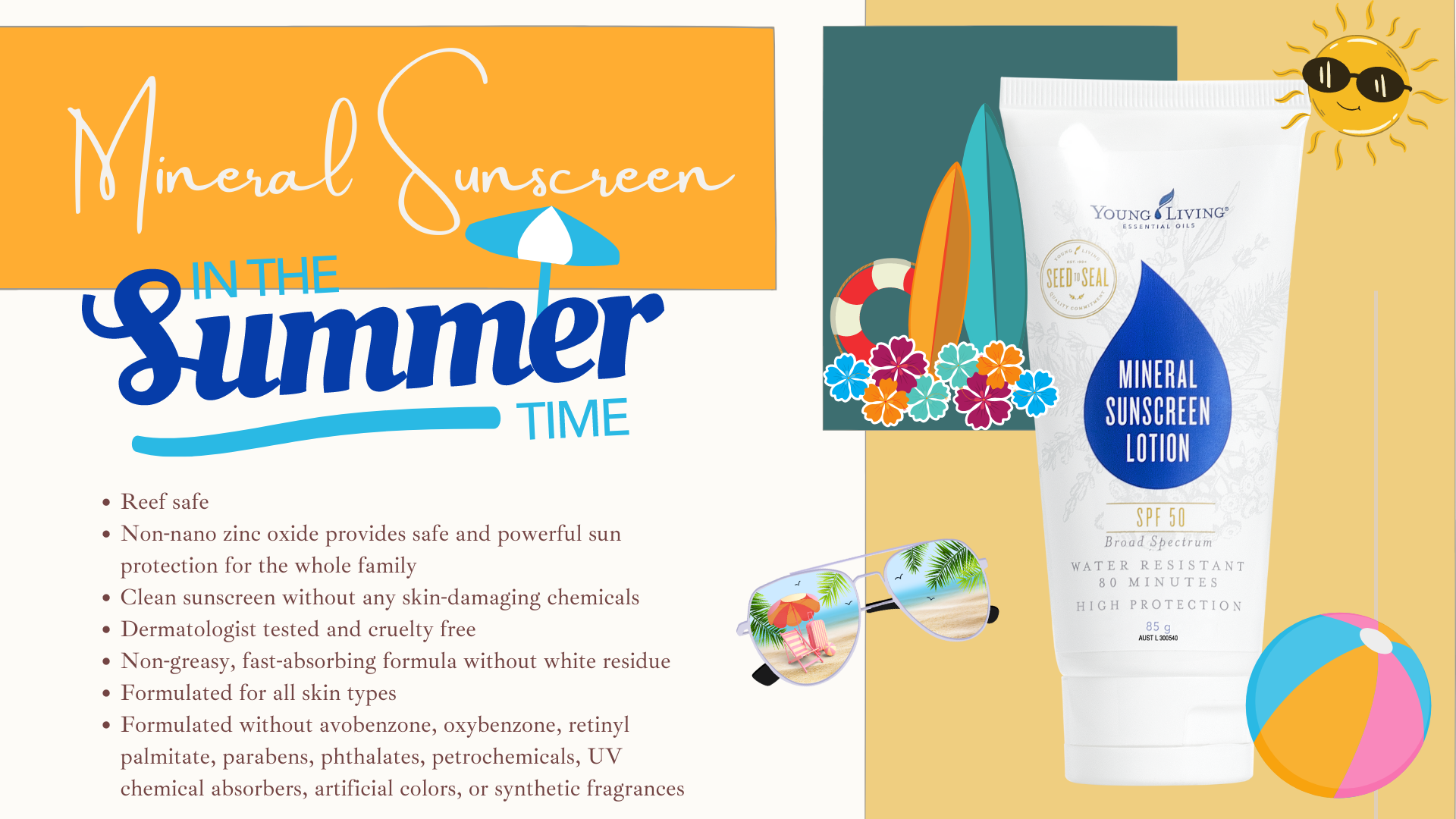 ---
Let's make June a Stress-Less Month
Where are you on the Stress Continuum?
I am super passionate about helping people lower their stress.
Finding out where you spend more time on the Stress Continuum will help you know the steps
you can take this summer to break the cycle and have a thriving life filled with more fun and energy.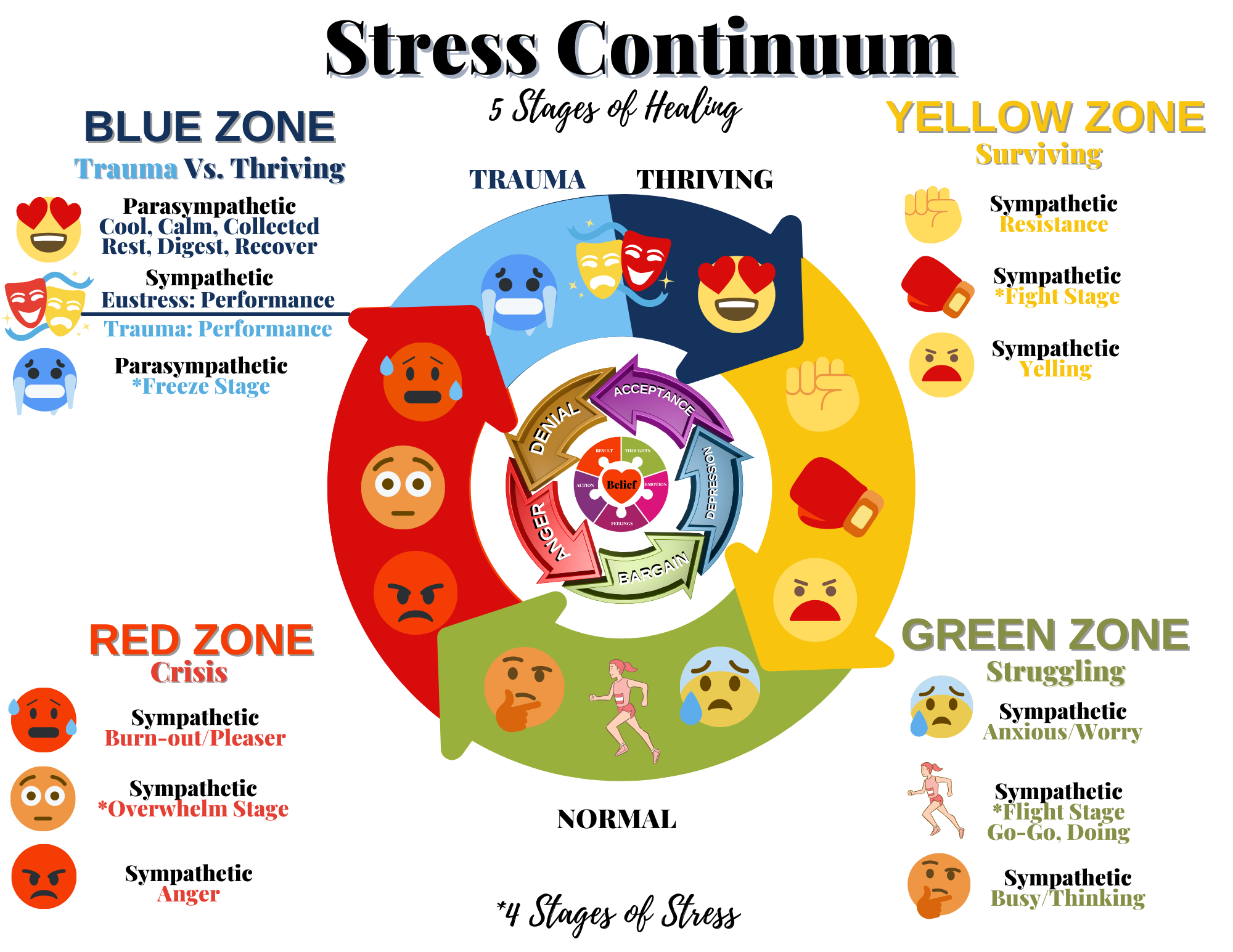 ---
Do you feel stressed out, overwhelmed, or worn out?
Wondering if you will ever have the life you desire and feel good- really good?
Join me as you fill your cup with more love, peace, and joy.
I am hosting a Free Online Retreat from June 6th-10th, 2022.

---
This Summer I am focusing on how to live a life of less stress and more energy!
If you would like to join me on this adventure, you can find my videos on YouTube below,
or if you prefer to read check out my Blog.